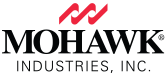 Are you looking for more?

At Mohawk Industries, we're committed to more – more customer solutions, more process improvements, more sustainable manufacturing and more opportunities for our team.

As a Fortune 500, global flooring leader with some of the best-known brands in the industry, Mohawk is a great place to start or develop your career with an emphasis on more of what's important to you. Whether you want to lead more, innovate more, learn more or create more, you can find your more with Mohawk.
Primary Objective:
Safely supervises and operates an automated Sawing & Milling production line to produce a quality product to documented standards in the quantities specified by the production schedule.
Major Functions and Scope:
Ensures compliance with all company safety rules and procedures.

Directs and coordinates the activities of all shift employees engaged in production process; participates in employee selection and performance reviews.

Delegates and follows up on work schedules, assignments, and production sequences, to meet production goals.

Coordinates and executes all format changeovers to published schedule.

Confers with management or subordinates to resolve worker problems, complaints, or issues.

Confers with other supervisors to coordinate operations and activities within departments or between departments.

Reads and analyzes charts, work orders, or production schedules to determine production requirements.

Uses information systems (Kronos, Shop Floor Control, Locus, Excel, Word, Outlook, etc.) to maintain employee and operations data including time and attendance, production, and cost records and prepares management reports.

Fills in for operators and team members as needed.

Recommends or implements measures to motivate employees and improve production methods, equipment performance, product quality, or efficiency.

Interprets specifications, job orders, and company policies and procedures for workers.

Inspects materials, products, or equipment to detect defects or malfunctions. Makes required adjustments and tool changes to maintain quality.

Demonstrates equipment operations or work procedures to new employees or assigns employees to experienced workers for training.

Maintains certification for and serves as first responder.

Monitors work area and enforces safety and housekeeping policies.

Performs other tasks as assigned by management.





Knowledge, Experience and Competencies:
High School diploma or equivalent

Associate's degree in mechanical, electrical, or industrial engineering or closely related discipline preferred, or significant equivalent work-related experience

Knowledge of production processes, quality control concepts, and other techniques for maximizing the effective manufacturing of goods

3+ years in a fast paced manufacturing environment

1 - 3 years of automated manufacturing experience

Good math skills, including the knowledge of arithmetic, basic algebra, geometry, and statistics, and their applications

Excellent time management skills, adequately managing one's own time and the time of others within the department

Strong interpersonal skills, with the ability to work effectively with all levels of the organization, and the ability to motivate, develop and direct subordinates

Good written and oral communication skills

Good mechanical aptitude and strong analytical and problem solving skills

Good computer skills

Ability to safely operate forklift
Pay Rate: 24.51
Shift Differientail: .60
Mohawk Industries is a leading global flooring manufacturer that creates products to enhance residential and commercial spaces around the world. Mohawk's vertically integrated manufacturing and distribution processes provide competitive advantages in the production of carpet, rugs, ceramic tile, laminate, wood, stone and vinyl flooring. Our industry-leading innovation has yielded products and technologies that differentiate our brands in the marketplace and satisfy all remodeling and new construction requirements. Our brands are among the most recognized in the industry and include American Olean, Daltile, Durkan, IVC, Karastan, Marazzi, Mohawk, Mohawk Home, Pergo, and Quick-Step. During the past decade, Mohawk has transformed its business from an American carpet manufacturer into the world's largest flooring company with operations in Australia, Brazil, Canada, Europe, India, Malaysia, Mexico, New Zealand, Russia and the United States.
Mohawk Industries, Inc. is an Equal Opportunity Employer including disability/veteran committed to an inclusive workplace and a proud Drugs Don't Work participant.