Send me alerts every days
Electro Mechanical Technician I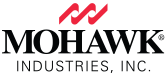 Are you looking for more?
 
At Mohawk Industries, we're committed to more – more customer solutions, more process improvements, more sustainable manufacturing and more opportunities for our team.

As a Fortune 500, global flooring leader with some of the best-known brands in the industry, Mohawk is a great place to start or develop your career with an emphasis on more of what's important to you. Whether you want to lead more, innovate more, learn more or create more, you can find your more with Mohawk.
Primary Objective:

In broad terms, briefly state the major purpose or primary objective of this position.

Provides mechanical and electrical support to Impregnation Production Line to ensure efficiency and quality in the production of impregnated paper, underlayment and overlays used in the lamination process.
Major Functions and Scope:

Using brief narrative statements, describe each major function or responsibility explaining the scope of the function as appropriate.

Complies with all safety rules and procedures.

Troubleshoots, repairs and makes all improvements to Press Lines to minimize downtime due to equipment stoppage involving Siemen's S-7 PLCs, Lenze positioning and vector drives, hydraulic system, pneumatic system, and electrical system.

Participates in Preventative Maintenance activities and projects as directed by Maintenance Supervisor.

Participates in additional technical training when available.

Implements controls and procedures so that the impregnated papers meet established quality standards.

Runs the impregnation line and makes appropriate adjustments as needed.

Participates in product and/or process troubleshooting processes as required to solve existing problems. Expected to continually look for process improvements to cut costs and make the VIT lines more efficient.

Performs other duties as assigned

.

Knowledge, Experience, Competencies and Supervision:

Describe the education, knowledge required, years of experience, specific skills and abilities required to do the job on a fully competent basis.

Education and Knowledge: Describe the educational background and knowledge that are required.

Associates Degree in Electronics preferred or equivalent experience

Experience: Describe the work experience(s) that are required.

3 – 5 years maintenance experience in a manufacturing environment

1 – 3 years of forklift experience

1 – 3 years of personal computer experience

Experience with hydraulics, pneumatics and associated controls

Experience troubleshooting complex problems using schematics and computer resources

Competencies: Describe the specific skills required for this position in terms of technical, managerial, interpersonal skills, special training, and unique experiences.

Basic computer skills

Mechanical aptitude and/or machine knowledge

Problem solving skills

Associates Supervised: Indicate the number of associates that report to this position (only complete for exempt supervisory /managerial positions).

Direct Indirect

Salaried

0 0

Direct Indirect

Hourly

0 0

Direct Indirect

Total

0 0

Other Pertinent Job Information: (Such as, American with Disabilities Act – ADA requirements for certain hourly positions).
Mohawk Industries is a leading global flooring manufacturer that creates products to enhance residential and commercial spaces around the world. Mohawk's vertically integrated manufacturing and distribution processes provide competitive advantages in the production of carpet, rugs, ceramic tile, laminate, wood, stone and vinyl flooring. Our industry-leading innovation has yielded products and technologies that differentiate our brands in the marketplace and satisfy all remodeling and new construction requirements. Our brands are among the most recognized in the industry and include American Olean, Daltile, Durkan, IVC, Karastan, Marazzi, Mohawk, Mohawk Home, Pergo, and Quick-Step. During the past decade, Mohawk has transformed its business from an American carpet manufacturer into the world's largest flooring company with operations in Australia, Brazil, Canada, Europe, India, Malaysia, Mexico, New Zealand, Russia and the United States.
Mohawk Industries, Inc. is an Equal Opportunity Employer including disability/veteran committed to an inclusive workplace and a proud Drugs Don't Work participant.