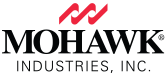 Are you looking for more?
 
At Mohawk Industries, we're committed to more – more customer solutions, more process improvements, more sustainable manufacturing and more opportunities for our team.

As a Fortune 500, global flooring leader with some of the best-known brands in the industry, Mohawk is a great place to start or develop your career with an emphasis on more of what's important to you. Whether you want to lead more, innovate more, learn more or create more, you can find your more with Mohawk.
Sanding Floating Operator
DESCRIPTION:
This position is versatile where the individual must master multiple positions within the department. When there are open Sanding positions, the Floating Operator will occupy the vacated position until it can be filled. They will also cover for vacations, absences and leaves. Shift schedule will vary by need. When the department is operating at full capacity the floater will be in training or assisting with special projects.
RESPONSIBILITIES:
Assist the Sanding Operator in the operation of the sanding line

Run materials from finishing areas to the Shipping department to be staged for loading

Cover vacations and extended leaves of absences for all positions in Sanding (Operator, Assistant Operator, 120 Forklift Operator, and 550 Forklift Operator)

Lift and apply runners to empty pallets

Operate a battery powered banding tool

Sweep the floors and remove piles of swept up debris

Use an air wand to blow off machinery

Refill diesel powered lifts with fuel and ensure lifts are left with at least a half a tank of fuel

Refill small lift with propane

Run the sander and book saw in the operator's absence

Accurately fill out paperwork

Manually operate sanding controls

Lead in coordination and/or verification of LOTO procedures for shutting down and working on equipment

Assist in troubleshooting problems with the book saw

Assist in troubleshooting problems with the sander and grade line

Perform the job duties of the 120 and 550 forklift operators in Sanding with accuracy and efficiency

Coordinate product changeovers

Lead team in changing belts on the sanders

Perform the task of changing blades on the book saw

Identify material leaving the machinery and label it accordingly

Perform quality checks in accordance with customer specs and notify the Sanding Team Leader of any discrepancies

Package the finished pallets of material for shipment or delivery to another work center

Read, understand, and follow packaging instructions for material being packaged

Clean the saw and packaging areas

Assist the Sander Operator and other personnel in repairing or maintaining the machinery

Assist other work centers with cleaning or packaging as directed by the Sanding Team Leader

Notify the Sanding Team Leader of any shortages of materials

Communicate any problems or ideas that you have to the Sanding Team Leader

Communicate via two-way radio with other crew members using proper etiquette

Ensure that all end of shift duties as stated on the "Assistant Operator Checklist" are completed by shift change

Observes safe work practices in compliance with the safety policy

Perform other tasks as directed by the Sanding Team Leader
QUALIFICATIONS:
Must be able to wear gloves when handling material
Ability to read a tape ruler and micrometer

Must be able to lift up to 50 lbs frequently and up to 80 lbs occasionally.

Must be able to push or pull 50 lbs frequently and up to 80 lbs occasionally.

Must be able to make repetitive motions involving twisting and turning.

Must be able to walk and/or stand for extended periods of time on concrete.

Must be able to kneel and bend over frequently.

Must be able to climb on and work around machinery resulting in awkward or uncomfortable positions.

Must be able to use hand tools frequently.

Must be able to work in varying temperatures up to 110 degrees and dusty environment.

Must be able to climb vertical ladders, multiple flights of stairs and work off elevated surfaces.

Must not have any limitations in regards to working in confined spaces

Must be able to sit and drive forklift on uneven driving surface.

Must have vision of 20/50 with corrective lenses if needed.
COMPETENCIES
Strong communication and listening skills

Must be able to perform a wide scope of duties

Operate a 550 and smaller forklift often

Operate an aerial lift occasionally

Ability to read a tape ruler and micrometer

Must be computer literate
Pay Rate: $16.09/Hr
Mohawk Industries is a leading global flooring manufacturer that creates products to enhance residential and commercial spaces around the world. Mohawk's vertically integrated manufacturing and distribution processes provide competitive advantages in the production of carpet, rugs, ceramic tile, laminate, wood, stone and vinyl flooring. Our industry-leading innovation has yielded products and technologies that differentiate our brands in the marketplace and satisfy all remodeling and new construction requirements. Our brands are among the most recognized in the industry and include American Olean, Daltile, Durkan, IVC, Karastan, Marazzi, Mohawk, Mohawk Home, Pergo, and Quick-Step. During the past decade, Mohawk has transformed its business from an American carpet manufacturer into the world's largest flooring company with operations in Australia, Brazil, Canada, Europe, India, Malaysia, Mexico, New Zealand, Russia and the United States.
Mohawk Industries, Inc. is an Equal Opportunity Employer including disability/veteran committed to an inclusive workplace and a proud Drugs Don't Work participant.

Nearest Major Market: Greensboro