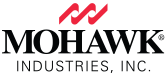 Are you looking for more?
 
At Mohawk Industries, we're committed to more – more customer solutions, more process improvements, more sustainable manufacturing and more opportunities for our team.

As a Fortune 500, global flooring leader with some of the best-known brands in the industry, Mohawk is a great place to start or develop your career with an emphasis on more of what's important to you. Whether you want to lead more, innovate more, learn more or create more, you can find your more with Mohawk.
Overview:
Provide senior level support in corporate tax compliance, specifically in the preparation and/or review of international, federal, and state income tax returns including any estimate tax payments.

Responsible for corporate tax projects, including research, modeling, and analysis as necessary, which may include transfer pricing, tax basis calculations, R&D tax credit, and state nexus analysis

Assist with tax accounting requirements and reporting including monitoring changes in corporate tax legislation and US GAAP

Ensure that the company complies with periodic tax payments, information reporting, and other taxing authority requirements.

Provide input regarding effects of business activities on taxes, and on strategies for minimizing tax liability.
Major Function and Scope:
Compile and analyze data to create workpapers to support tax filings. Proactively and effectively work with others within the company to gather information.  Analyze and understand the information provided.  Timely follow up on outstanding items and questions.

Prepare and/or review multiple federal and state income/franchise tax returns.  Have a clear understanding of the underlying data and the mechanics of the returns.  Ensure that various tax planning strategies are fully implemented.

Research income tax laws, monitor income tax law changes, and ensure the Company is always in compliance with the tax laws that are currently in effect.  

Comfortable in a fast-paced environment focused on improved use of technology.  Design and update processes and procedures to streamline tax compliance. 

Assist the Director-International Tax, Chief Tax Officer and outside service provider with the calculation of GILTI, BEAT, and FDII. 

Support tax examinations by federal, state, and local tax authorities.

Assist the Director – International Tax, Chief Tax Officer and outside service provider with the preparation of annual Forms (e.g., 5471, 1118, 8858) included as part of the Federal Consolidated return.

Perform calculations of estimate/extension amounts based on information provided from quarterly provisions. 

Provide support to team members and perform other duties as assigned
Experience and Knowledge:
Bachelor's Degree (BS/BA) Degree in Accounting, Finance or related field required – CPA preferred

Understanding of Book-to-Tax Differences (M-1's) and the underlying tax authority that is creating the difference.

Strong understanding of Income Tax Returns and Financial Accounting.  

Proficient with spreadsheet applications (MS Word, Excel) and Income Tax Software (Corp Tax, Onesource).

Minimum of five (5) years of experience with a national or regional accounting firm or in the tax department of an international, publicly – traded corporation required; manufacturing and leasing experience a plus with at least 4 Years of Tax Compliance Experience.

Familiar with and ability to apply general knowledge in the absence of oral/documented guidelines related to the Company's departmental procedures, practices and standards.

Ability to read, analyze and interpret general business periodicals, professional journals, technical procedures or governmental regulations.

Excellent oral and written communication skills with a demonstrated ability to interact effectively with individuals at all levels in the organization and external consultants.  Ability to write reports, business correspondence and procedural manuals.  Must effectively present information and respond to questions from groups of managers, clients, and customers

Strong analytical and interpersonal skills and the ability to handle multiple priorities concurrently. 

Organized and able to effectively communicate status of work.

Ability to define problems, collect data, establish facts and draw valid conclusions. Ability to interpret a variety of information furnished in written, diagram or schedule form.

Perform with limited latitude for independent action and judgment within the framework of the job. Verify work in the context of recommendations for action to department manager.

Maintain a positive attitude and work well with others under tight deadlines.

Performs other duties as required.
Mohawk Industries is a leading global flooring manufacturer that creates products to enhance residential and commercial spaces around the world. Mohawk's vertically integrated manufacturing and distribution processes provide competitive advantages in the production of carpet, rugs, ceramic tile, laminate, wood, stone and vinyl flooring. Our industry-leading innovation has yielded products and technologies that differentiate our brands in the marketplace and satisfy all remodeling and new construction requirements. Our brands are among the most recognized in the industry and include American Olean, Daltile, Durkan, IVC, Karastan, Marazzi, Mohawk, Mohawk Home, Pergo, and Quick-Step. During the past decade, Mohawk has transformed its business from an American carpet manufacturer into the world's largest flooring company with operations in Australia, Brazil, Canada, Europe, India, Malaysia, Mexico, New Zealand, Russia and the United States.
Mohawk Industries, Inc. is an Equal Opportunity Employer including disability/veteran committed to an inclusive workplace and a proud Drugs Don't Work participant.