Utility I Glasgow VA 3rd shift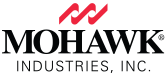 Are you looking for more?
 
At Mohawk Industries, we're committed to more – more customer solutions, more process improvements, more sustainable manufacturing and more opportunities for our team.

As a Fortune 500, global flooring leader with some of the best-known brands in the industry, Mohawk is a great place to start or develop your career with an emphasis on more of what's important to you. Whether you want to lead more, innovate more, learn more or create more, you can find your more with Mohawk.
PALLETIZER:

LOAD STAPLER WITH STAPLES – 18" ONLY.

STAPLES EACH END OF BOX WITH TWO STAPLES  - 18" ONLY.
24" FOLD TOPS USE APPROPRIATE TOP FOR SPECIFIED PRODUCT.
DELIVERS OFF-QUALITY AND SEAMS TO OFF-LINE INSPECTOR.

PLACES PALLET TO BE USED ON LOAD LEVELERS, MUST USE GLOVES.

PLACES BOXES ON PALLETS SQUARELY AND INSERTS CARDBOARD AS NEEDED.

APPLIES LABELS TO BOX STRAIGHT.

STACKS OFF-CARPET TO BE SELFLOCKED, USED SPECIAL PALLET.

WHEN RUNNING 24" ITEMS 2 AND 3 BECOMES PLACES LID ON BOX.

CLEANS DURING LAG TIMES AND AT END OF SHIFT.

PERFORMS ALL OTHER FUNCTIONS WHEN REQUESTED BY MANAGEMENT.

BENDER:

UNLOADS BOXED CARPET IF NECESSARY, RETRIEVES
CARPET STACKED ON PALLET.
                                                         GGTHUA
TURNS MACHINE ON AND PLACES ONE CORNER OF TILE
BETWEEN ROLLERS, RETRIEVES TILE AFTER IT CLEARS
ROLLER AND PLACES INTO BOX, BOX TO PALLET.
LABELS BOX, STRAPS IF NECESSARY.
REMOVES TILES FROM JAMS. IF UNABLE CALL SUPERVISOR.

CLEANS AS NECESSARY.

FOLLOWS ALL EYE AND EAR PROTECTION RULES.

DOES OTHER ASSIGNED TASKS ASSIGNED.

TILE CATCHER:

COLLECT TILES AS THEY APPROACH ON POWERED CONVEYOR.

SQUARES TILES AND STACKS ON CONVEYOR IN STACKS
OF 12 - 24 TILES.
ADVNACES STACKED TILES TO INSPECTOR.

PERIODICALLY STOP CUTTER DUE TO BACK UP AT
INSPECTION AREA.
CLEANS DURING "A" FRAME CHANGES AND AT END OF SHIFT.

FOLLOWS ALL SAFTY RULES.

DOES OTHER TASKS AS INSTRUCTED.

DRIVES LIFE TRUCK TO REMOVE SELVAGE BASKETS – WEIGHS, RECORDS,
AND DUMP BASKETS (WHEN ASSIGNED TO THIS TASK).
   28.  DRIVES A-FRAME TRUCK – LOCATES, RETRIEVES, CHANGES A-FRAMES AS
        PRODUCTION DICTATES (WHEN ASSIGNED TO THIS TASK).
   29.  ASSISTS MACHINE OPERATOR ON SEW-IN TO SEAM CARPET OFF A-FRAME
        INTO ACCUMULATOR.
   30.  ROLL UP A-FRAME STRAP, PLACES ON TABLE FOR REUSE.
   99.  OTHER FUNCTIONS THAT MAY BE ASSIGNED.
Mohawk Industries is a leading global flooring manufacturer that creates products to enhance residential and commercial spaces around the world. Mohawk's vertically integrated manufacturing and distribution processes provide competitive advantages in the production of carpet, rugs, ceramic tile, laminate, wood, stone and vinyl flooring. Our industry-leading innovation has yielded products and technologies that differentiate our brands in the marketplace and satisfy all remodeling and new construction requirements. Our brands are among the most recognized in the industry and include American Olean, Daltile, Durkan, IVC, Karastan, Marazzi, Mohawk, Mohawk Home, Pergo, and Quick-Step. During the past decade, Mohawk has transformed its business from an American carpet manufacturer into the world's largest flooring company with operations in Australia, Brazil, Canada, Europe, India, Malaysia, Mexico, New Zealand, Russia and the United States.
Mohawk Industries, Inc. is an Equal Opportunity Employer including disability/veteran committed to an inclusive workplace and a proud Drugs Don't Work participant.

Nearest Major Market: Lynchburg
Nearest Secondary Market: Virginia
Apply now »