DIRECTOR DIGITAL ARCHITECT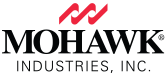 Are you looking for more?
 
At Mohawk Industries, we're committed to more – more customer solutions, more process improvements, more sustainable manufacturing and more opportunities for our team.

As a Fortune 500, global flooring leader with some of the best-known brands in the industry, Mohawk is a great place to start or develop your career with an emphasis on more of what's important to you. Whether you want to lead more, innovate more, learn more or create more, you can find your more with Mohawk.
This role ensures that business strategy and any relevant trends are captured and expressed in terms that drive strategic alignment between overall Mohawk IS Strategy and the Mohawk Business Unit Strategy.
Strategy: Responsible for the Ceramic Americas business unit information technology architecture (for all digital, e-commerce and customer facing solutions) as the leader of the Enterprise Architecture council and as member of the Senior IS Leadership team of the Business unit led by the Business unit CIO.
Contribute to and sustain a digital/e-commerce solution strategy for the Mohawk Business unit that is aligned with the overall Mohawk IS Enterprise Strategy. Ensure that the Enterprise strategy and Guidelines are applied in a pragmatic way so that they are understood and acted on by the entire BU CIO IS Team. Ultimately, the strategy should align with the needs of the business and the overall enterprise IS strategy and ideally will help foster improved communication and collaboration between IS and other functional partners in the various functions in the Mohawk Business unit.

Architect: Articulates the desired future state, understanding the current state, identifying the gaps between the two and developing approaches to close these gaps. Creates and maintains BU Digital Roadmaps with input from BU Application Architects and in collaboration with the CoE Solution architects and the Enterprise Architects.

Lead: Must be a strong proponent of change, primarily by championing change within and across organizational boundaries as well as processes and standards. Lead the architecture function within the BU specific applications groups and delivers value as well as develops and improves the skills of the BU architecture team and build up the architecture principles and practices within the Business unit. Be a hands-on leader for the project teams and be willing to roll-up the sleeves to implement, learn and coach the organization through that process.

Govern: Must ensure that outputs, thoughts and documents are used to bring about positive change through effective governance. This includes ensuring that the right structures, composed of the right people, are engaged to make and support decisions that benefit the greater good of the Business unit and the Mohawk Group.

Communicate: Responsible for ensuring that all aspects of the digital Architecture and strategy are communicated effectively. This can be for informational or directional purposes, to increase support for EA, and to maximize the alignment and improve relationships between IS and other functional partners in the various lines of business in Mohawk.
Major Function and Scope:
Lead the Ceramic, North America business unit information technology digital architecture as a member of the Senior IS Leadership team of the Business unit led by the Business unit CIO.
Responsibilities include the following:
Establish the business unit Information Digital Technology strategy and business unit Digital IT Roadmap in close collaboration with Business unit CIO, other IT executives, and Business Stakeholders

Lead and develop the overall Dal-Tile Digital IT Strategy

Contribute and develop together with the Enterprise Architecture Council the overall MHK Enterprise Strategy which is an appropriately balanced pursuit of business, information, technical and solution architectures.

Contribute to the Overall Enterprise IT Architecture Objectives and Business Value.

Contribute to the Overall Enterprise IT Architecture responsibilities e.g. Analyze industry, technology and market trends to determine their potential impacts on Mohawk's Enterprise & BU strategies and architectures.

Establish, own, and monitor the architecture governance processes within the Dal-Tile business unit.

Analyze the current business and IS environment to detect critical deficiencies and recommend solutions for improvement.

Lead and facilitate the creation of BU Specific governing principles that guide the solution decision process for the BU specific Applications.

Lead the IS Digital innovation process within the Business unit.

Influence and enforce program/project teams and Business unit application architects to reconcile solutions to architecture standards and guidelines. Act as custodian of solution templates to keep solutions a simple as possible and act with authority to stop projects where needed.

Assess and communicate the successes and business value of architecture to key stakeholders.

Work with the Dal-Tile Business Unit CIO and Platform Leads (PL) to ensure the successful delivery of key strategic projects for the Business unit

Work with the other business functions to drive the implementation of digital best practices together with IS solutions
Type of Experience and Knowledge:
Knowledge, Experience, Competencies and Supervision:
Bachelor's degree in Computer Science, Business Administration, Engineering or related discipline with an information technology focus. MBA preferred or an equivalent combination of education and training that provides the required knowledge, skills and abilities to perform the essential functions of the job
Architect Certification is a plus
Experience should include:
Extensive (7+ years) leadership experience with a majority of those years spent in an IS leadership role within complex environment. Global experience in designing and deploying solutions in other regions beyond USA.

Extensive experience with some of our key technology systems for digital

Sitecore CRM

E-Commerce (Sitecore or Salesforce)

Salesforce Marketing Cloud, Service Cloud, and Communities

Adobe DAM

Coveo

Five years of experience managing teams is preferred.

Demonstrated history of deep functional/technical expertise in key domains (CRM, eCommerce, B2B , PIM, DAM etc.) and architecture practice thought leadership at an Business unit level .

Prior experience developing the strategy and/or executing the deployment of digital systems such as CRM, PIM, e-Commerce, etc… and associated change management.

Significant functional/technical knowledge and experience developing innovative IT solutions in one or more of the following areas: business intelligence, mobile applications, web applications / portal offerings.

Previous experience utilizing tools and technologies to drive and enable the business growth and profitability

Experience in EA frameworks such as Zachman or TOGAF and experience with business modeling toolsets

Familiarity with Agile-Scrum execution practices
Ability to communicate and execute vision to build a world class IS Digital Strategy for the Business unit

Ability to merge diverse technology agendas into a cohesive, integrated architecture by influencing key IS and other functional resources within a business.

Ability to exercise independent judgment and creative problem solving techniques in a highly complex environment using leading edge technology and/or integrating diverse user systems.

Strong results driving change in a complex Federated environment.

Proven effectiveness in building partnerships internally and externally.

Ability to identify and execute a successful strategy around people development and deployment.

Ability to influence and manage expectations with senior leadership.

Strong people leadership capabilities.

Strong project management skills.

Excellent communication skills.

Salesforce and Sitecore background preferably with experience in reporting and analytics.
Will report to the Customer Platform Lead (PL) and work closely with the entire team, at times, leading them on project work.
Will be part of the Enterprise Architecture Team of BU Architects, CoE Solution architects and Enterprise Architects to establish the IS Business unit strategy and the overall MHK IS Enterprise Strategy .
Position requires unrestricted work authorization in the United States; work/visa sponsorship for this position is not available. 
Mohawk Industries is a leading global flooring manufacturer that creates products to enhance residential and commercial spaces around the world. Mohawk's vertically integrated manufacturing and distribution processes provide competitive advantages in the production of carpet, rugs, ceramic tile, laminate, wood, stone and vinyl flooring. Our industry-leading innovation has yielded products and technologies that differentiate our brands in the marketplace and satisfy all remodeling and new construction requirements. Our brands are among the most recognized in the industry and include American Olean, Daltile, Durkan, IVC, Karastan, Marazzi, Mohawk, Mohawk Home, Pergo, and Quick-Step. During the past decade, Mohawk has transformed its business from an American carpet manufacturer into the world's largest flooring company with operations in Australia, Brazil, Canada, Europe, India, Malaysia, Mexico, New Zealand, Russia and the United States.
Mohawk Industries, Inc. is an Equal Opportunity Employer including disability/veteran committed to an inclusive workplace and a proud Drugs Don't Work participant.