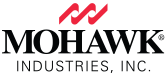 Are you looking for more?
 
At Mohawk Industries, we're committed to more – more customer solutions, more process improvements, more sustainable manufacturing and more opportunities for our team.

As a Fortune 500, global flooring leader with some of the best-known brands in the industry, Mohawk is a great place to start or develop your career with an emphasis on more of what's important to you. Whether you want to lead more, innovate more, learn more or create more, you can find your more with Mohawk.
Material Handler:
Primary Objective:
 
Assembles cut wood products in varies forms for use in production of sample devices.
Major Functions and Scope:    Using brief narrative statements, describe each major function or responsibility explaining the scope of the function as appropriate.
•    Assembles cut wood products together to form sample device based on requirements of Work Order. 
•    Places assembled product into guides and tamps together to be sure of squareness. 
•    Uses feeler gauges to check for "over-wood". Quality spec is 0.10"
•    Stacks assembled product on conveyor to go to next process.
•    Writes total number of finished pieces on Production Order Process List.
•    Follows established quality and safety standards.
•    Ability to read and understand requirements of a Bill of Materials and Work Order.
•    May also perform duties of other Material Handlers when needed.
•    Performs cleanup of area at end of shift.
•    Other duties as requested by management
    
Knowledge, Experience, Competencies and Supervision:    Describe the education, knowledge required, years of experience, specific skills and abilities required to do the job on a fully competent basis.
Education and Knowledge: Describe the educational background and knowledge that are required.  
&
Experience: Describe the work experience(s) that are required.    High school diploma or GED equivalency required.
Successful completion of on the job training programs.
Successful completion of all required health and environmental safety training.
Reads and writes in standard English and proficient performing basic math calculations such as addition and subtraction.
Competencies: Describe the specific skills required for this position in terms of technical, managerial, interpersonal skills and unique abilities.    Must be an effective team member.
Good oral and written communication skills to effectively interact with others in the immediate work unit and in related support areas.
Ability to view and discern similar colors and be able to determine pile direction of swatches
Ability to follow simple verbal and written instructions.
Basic math ability; ability to read and write English; ability to accurately read and use tape measure
    
Associates Supervised: Indicate the number of associates that report to this position (only complete for exempt supervisory /managerial positions).    No associates supervised
Other Pertinent Job Information: (Such as, American with Disabilities Act – ADA requirements for certain hourly positions).    Working conditions include hazardous or unpleasant conditions caused by moving mechanical parts, airborne particles, and noise.
Requires standing more than 2/3 of time.
Requires regular lifting up to 50 pounds.
Disclaimer:    The above information on this description has been designed to indicate the general nature and level of the work performed by employees within this classification. It is not designed to contain or be interpreted as a comprehensive inventory of all duties, responsibilities, and qualifications required of employees assigned to this job.
Mohawk Industries is a leading global flooring manufacturer that creates products to enhance residential and commercial spaces around the world. Mohawk's vertically integrated manufacturing and distribution processes provide competitive advantages in the production of carpet, rugs, ceramic tile, laminate, wood, stone and vinyl flooring. Our industry-leading innovation has yielded products and technologies that differentiate our brands in the marketplace and satisfy all remodeling and new construction requirements. Our brands are among the most recognized in the industry and include American Olean, Daltile, Durkan, IVC, Karastan, Marazzi, Mohawk, Mohawk Home, Pergo, and Quick-Step. During the past decade, Mohawk has transformed its business from an American carpet manufacturer into the world's largest flooring company with operations in Australia, Brazil, Canada, Europe, India, Malaysia, Mexico, New Zealand, Russia and the United States.
Mohawk Industries, Inc. is an Equal Opportunity Employer including disability/veteran committed to an inclusive workplace and a proud Drugs Don't Work participant.

Nearest Major Market: Dalton
Apply now »