Project Engineering Manager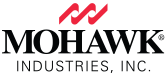 Are you looking for more?
 
At Mohawk Industries, we're committed to more – more customer solutions, more process improvements, more sustainable manufacturing and more opportunities for our team.

As a Fortune 500, global flooring leader with some of the best-known brands in the industry, Mohawk is a great place to start or develop your career with an emphasis on more of what's important to you. Whether you want to lead more, innovate more, learn more or create more, you can find your more with Mohawk.
Primary Objective:

 

 

 

In broad terms, briefly state the major purpose or primary objective of this position.

Plans and manages strategic capital projects from concept to completion.
Major Functions and Scope:

Using brief narrative statements, describe each major function or responsibility explaining the scope of the function as appropriate.

 

 

 

Projects

Manages strategic capital projects in cumulative value of up to $8MUS.

Prepares and maintains project schedules with input from key customers.  Creates, tracks and maintains accurate project timelines to deliver projects on time.  Plans and executes on detailed activity plans for critical events.

Identifies upcoming critical activities and escalates as necessary.

Provides regular, complete and accurate report-outs on projects and activities targeted to the needs of the audience.

Ensures high standards of safety are designed into projects and maintained during project implementation.

Ensures projects are executed in compliance with all applicable laws, regulations and standards.

Leads teams in meetings and execution to meet project deadlines and deliverables.

Drives projects to full completion

Manages, coordinates and researches vendors and contractors.  Ensures contractors used are Mohawk-approved.

Solicits input from stakeholders, provides logical and fact-based recommendations and options, drives consensus and then executes based on the needs of the business. 

Prepares organized and comprehensive bid packages for potential suppliers.  Leads in the analysis of bids for technical correctness, pricing and value engineering.  Leverages education and experience to identify the best value solution for the project and ongoing plant operation. Supports negotiation of purchase agreements with key capital equipment suppliers.

Ensures seamless hand-off to production / facility owners.

 

Other Responsibilities and Competencies

Strong organizational and communication skills.

Ability to foresee and identify future project execution concerns, to escalate those details and identify possible solutions to be considered early.

Ability to effectively communicate to the required audience and drive to a decision.  Ability to seek positive consensual solutions to issues and conflicts with all stakeholders.

Positive interpersonal skills with the ability to build positive professional relationships to improve project execution and results.

Compliance with all company safety rules and procedures and the ability to ensure projects are executed within compliance.

High level of professionalism with ability to maintain company confidentiality while building project justification and estimates.

 

 

 

 

 

Knowledge, Experience, Competencies and Supervision:

Describe the education, knowledge required, years of experience, specific skills and abilities required to do the job on a fully competent basis.

 

Education and Knowledge: Describe the educational background and knowledge that are required. 

Bachelor's degree in engineering or related field or equivalent.

Familiarity with the needs of a complex automated manufacturing environment.

 

Experience: Describe the work experience(s) that are required.

5 or more years of experience in a high availability, efficient, highly automated manufacturing facility

3 or more years of experience in project management of projects in excess of $2M with at least 3 coordinated vendors and timelines in excess of 6 months.

 

Competencies: Describe the specific skills required for this position in terms of technical, managerial, interpersonal skills, special training, and unique experiences.

Proficiency in AutoCAD, Microsoft Excel, Word, PowerPoint and Project.

Ability to solicit, process, and clarify stakeholder needs while building consensus.

Strong technical understanding and capabilities.

Ability to find technical, logistic and financially optimal solutions to challenges.

Ability to challenge external and internal partners in a positive way to save cost, improve designs and optimize project execution.

Self-starter who requires minimal direct supervision with a strong attention to detail.

Strong written and verbal communication, analytical, interpersonal, customer service, leadership, time management, conflict management, problem solving, project management, math, negotiation and organizational skills.

Ability to plan and manage multiple complex projects.

Ability to work in an international company with international suppliers.

 

 
 

Associates Supervised: Indicate the number of associates that report to this position (only complete for exempt supervisory /managerial positions).

                  Direct   Indirect

Salaried         0             0

              Direct   Indirect

Hourly       0           10

            Direct   Indirect

Total         0            10

 

Other Pertinent Job Information: (Such as, American with Disabilities Act – ADA requirements for certain hourly positions).

 

 

 
Mohawk Industries is a leading global flooring manufacturer that creates products to enhance residential and commercial spaces around the world. Mohawk's vertically integrated manufacturing and distribution processes provide competitive advantages in the production of carpet, rugs, ceramic tile, laminate, wood, stone and vinyl flooring. Our industry-leading innovation has yielded products and technologies that differentiate our brands in the marketplace and satisfy all remodeling and new construction requirements. Our brands are among the most recognized in the industry and include American Olean, Daltile, Durkan, IVC, Karastan, Marazzi, Mohawk, Mohawk Home, Pergo, and Quick-Step. During the past decade, Mohawk has transformed its business from an American carpet manufacturer into the world's largest flooring company with operations in Australia, Brazil, Canada, Europe, India, Malaysia, Mexico, New Zealand, Russia and the United States.
Mohawk Industries, Inc. is an Equal Opportunity Employer including disability/veteran committed to an inclusive workplace and a proud Drugs Don't Work participant.

Nearest Major Market: Greensboro