RVP - Workplace and Retail - Pacific North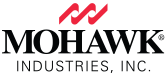 Are you looking for more?

At Mohawk Industries, we're committed to more – more customer solutions, more process improvements, more sustainable manufacturing and more opportunities for our team.

As a Fortune 500, global flooring leader with some of the best-known brands in the industry, Mohawk is a great place to start or develop your career with an emphasis on more of what's important to you. Whether you want to lead more, innovate more, learn more or create more, you can find your more with Mohawk.
RESPONSIBILITIES:
Responsible for the long- and short-term strategy and operation performance of assigned sales for CORPORATE/RETAIL covering Northern California and based out of San Francisco.

Responsible for approving pricing initiatives by product through daily contact with regions.

Responsible for overseeing the maintenance of price levels for products; approve all pricing recommendations below corporate for the assigned sales region.

Develop relationships with top clients to develop growth strategies.

Work with Product Development, Logistics and Manufacturing to drive the business to meet market demands.

Establish and monitor financial objectives and performance by sales region.

Performs other duties as required.
QUALIFICATIONS:
Bachelor's degree in related field or equivalent combination of education and experience required with a minimum of 10+ years of job specific experience. Experience should include a minimum of 5+ years in a sales management capacity for an organization of comparable diversity and scope.

Thorough knowledge of Mohawk products, distribution options, sales strategies and programs.

Sales & marketing and product development background, ability to manage a large decentralized sales force, knowledge of manufacturing process.

Relationship Building- The ability to develop a connection both internal and external, that builds in degrees, cultivating trust/mutual respect.
Negotiation- The ability to negotiate skillfully in tough situations with both internal and external groups. Can settle differences with minimum noise. Can win concessions without damaging relationships. Ability to be direct and forceful as well as diplomatic. Gains trust quickly of other parties to the negotiations. Has a good sense of timing.

Influencing-

The ability to produce an effect without apparent force or direct authority. Incorporates persuasion in a manner unknowing to the other party and with collaboration.
Analytical- The ability to examine things to determine its parts or elements. Then reasoning or acting from that perception of the parts and interrelations to achieve the desired result.

Ability to gather, assemble, correlate and analyze statistical and financial data to develop solutions.

Strategic Thinking- The ability to envision things ahead clearly. Can anticipate future consequences and trends accurately. Has broad knowledge and perspective. Is future oriented and can articulate visions and possibilities and likelihoods. Can create competitive and breakthrough strategies and plans.
Presentation Skills- The ability to be effective in a variety of formal presentation settings including, one-on-one, small and large groups, with peers, direct reports, and managers. Is effective both inside and outside the organization including vendor relationships. Commands attention and can manage group process during the presentation.
Planned Communication- The ability to write and speak clearly and succinctly in a variety of communication settings and styles. Can get message across with desired effect. Ability to work and communicate with diverse groups, ability to achieve results through team efforts, and ability to persuade, market, and sell new ideas.
Political Acumen- The ability to maneuver through complex political situations effectively and quietly. Requires sensitive to how people in and outside the organization functions. Anticipates barriers and challenges and plans his/her approach accordingly. Views corporate politics as necessary part of organizational life and works to adjust to that reality.
Leadership-The ability to be assertive, self confident, adaptable, and influential. Exhibits a "take charge" attitude, takes pride in work, and be a positive role model. Should set challenging standards and expectations and be accomplishment focused.
Business Knowledge- Seeks and has broad knowledge in the areas of finance, economics, legal, etc applicable to level of position. Has a full competency of breadth and depth of company product knowledge.
Direct reports include a diverse sales team of exempt and administrative non-exempt/hourly employees
TRAVEL:
75% - 100% domestic travel via land and/or air. May be required to lift and move up to 100lbs without lifting aids. Vision requirements are comparable to that which is required to maintain a valid driver's license. 100% body movement is required to successfully perform the job, such as standing, reaching, climbing, use of all major limbs, etc.
Mohawk Industries is a leading global flooring manufacturer that creates products to enhance residential and commercial spaces around the world. Mohawk's vertically integrated manufacturing and distribution processes provide competitive advantages in the production of carpet, rugs, ceramic tile, laminate, wood, stone and vinyl flooring. Our industry-leading innovation has yielded products and technologies that differentiate our brands in the marketplace and satisfy all remodeling and new construction requirements. Our brands are among the most recognized in the industry and include American Olean, Daltile, Durkan, IVC, Karastan, Marazzi, Mohawk, Mohawk Home, Pergo, and Quick-Step. During the past decade, Mohawk has transformed its business from an American carpet manufacturer into the world's largest flooring company with operations in Australia, Brazil, Canada, Europe, India, Malaysia, Mexico, New Zealand, Russia and the United States.
Mohawk Industries, Inc. is an Equal Opportunity Employer including disability/veteran committed to an inclusive workplace and a proud Drugs Don't Work participant.

Nearest Major Market: San Francisco
Nearest Secondary Market: Oakland