Georgia, United States, 30720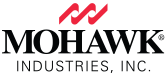 Are you looking for more?
 
At Mohawk Industries, we're committed to more – more customer solutions, more process improvements, more sustainable manufacturing and more opportunities for our team.

As a Fortune 500, global flooring leader with some of the best-known brands in the industry, Mohawk is a great place to start or develop your career with an emphasis on more of what's important to you. Whether you want to lead more, innovate more, learn more or create more, you can find your more with Mohawk.
Primary Objective:  In broad terms, briefly state the major purpose of primary objective of this position.
Responsible for providing support and assistance to the manufacturing operations in developing and implementing plans for major capital improvement and maintenance projects for manufacturing operations of moderate to high complexity.  Provides project management for cross disciplinary engineering functions – operating budgets, project measurements & control for capability, efficiency, quality, timelines, and safety.  All projects and assignments will be at the plant level.

Major Function and Scope: Using brief narrative statements, describe each major function of responsibility explaining the scope of the function as appropriate.
•    Develops, assess and implements techniques and equipment of moderate to highly complexity used in production process to maximize the efficiency of the operations.
•    Plans and designs systems as assigned that increase productivity by improving the integration of people, materials, systems, equipment and finance with limited direct supervision. 
•    Recommends more efficient and safer manufacturing processes using new, existing, or modified machinery, equipment, or systems under the limited guidance/direction of Engineering Services Manager. 
•    Recommends or implements changes to work methods, materials, machinery, manpower allocation and safety measures for project of moderate to high complexity with minimum direction supervision. 
•    Develops work standards, schedules, procedures and performance standards for work applications to improve efficiency and cost reductions for projects of moderate to high complexity. Under supervision of Senior Engineer will communicate and implement recommendations. 
•    Analyses and recommends changes to work operations to reduce noise, pollution, toxic chemicals, etc. Will communicate and implement recommendation under the direction of a Senior Engineer. 
•    Manage daily, weekly and monthly maintenance and other reporting systems output as assigned.
•    Assists in cross-functional projects or meetings as required. Aid junior level Production Engineers as necessary.  
•    Perform other duties as assigned.

Type of Experience and Knowledge:
Knowledge, Experience, Competencies and Supervision: Describe the education, knowledge required, years of experience, specific skills and abilities required to do the job on a fully competent basis.
Bachelor's degree in Engineering.  Masters preferred.  Six Sigma and LEAN experience preferred.  Demonstrated proficiency in system software, PC proficiency – Access, Excel, Word and other associated modeling or database management tools.
Minimum of three years recent work experience as a Production/Process Engineer working on projects of moderate to high complexity.

Competencies:  Describe the specific skills required for this position in terms of technical, managerial, interpersonal skills and unique abilities.
•    Excellent communication skills, oral, written, presentation and interpersonal.
•    Self-starter, technical aptitude, strong mathematical, analytical, and problem-solving skills.
•    Design, develop and maintain manufacturing databases. Demonstrated ability to manage plant level project assignments successfully. 
•    Demonstrated proficiency in Microsoft office, with high proficiency in Excel. Preferred proficiency with SQL and other system/ database applications, AutoCAD, Minitab or other SPC analytical tools.

Other Pertinent Job Information: (Such as: American with Disabilities Act- ADA requirements for certain hourly positions).
Ability to travel as required.   
Disclaimer: The above information on this description has been designed to indicate the general nature and level of the work performed by employees within this classification. It is not designed to contain or be interpreted as a comprehensive inventory of all duties, responsibilities, and qualifications required of employees assigned to this job.
 
Mohawk Industries is a leading global flooring manufacturer that creates products to enhance residential and commercial spaces around the world. Mohawk's vertically integrated manufacturing and distribution processes provide competitive advantages in the production of carpet, rugs, ceramic tile, laminate, wood, stone and vinyl flooring. Our industry-leading innovation has yielded products and technologies that differentiate our brands in the marketplace and satisfy all remodeling and new construction requirements. Our brands are among the most recognized in the industry and include American Olean, Daltile, Durkan, IVC, Karastan, Marazzi, Mohawk, Mohawk Home, Pergo, and Quick-Step. During the past decade, Mohawk has transformed its business from an American carpet manufacturer into the world's largest flooring company with operations in Australia, Brazil, Canada, Europe, India, Malaysia, Mexico, New Zealand, Russia and the United States.
Mohawk Industries, Inc. is an Equal Opportunity Employer including disability/veteran committed to an inclusive workplace and a proud Drugs Don't Work participant.