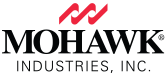 Are you looking for more?
 
At Mohawk Industries, we're committed to more – more customer solutions, more process improvements, more sustainable manufacturing and more opportunities for our team.

As a Fortune 500, global flooring leader with some of the best-known brands in the industry, Mohawk is a great place to start or develop your career with an emphasis on more of what's important to you. Whether you want to lead more, innovate more, learn more or create more, you can find your more with Mohawk.
THDF Operations Manager
DESCRIPTION:
Leads the planning, execution and assessment of our HDF raw board production: including all aspects of safety, environmental compliance, quality, cost, efficiencies, training and morale.
RESPONSIBILITIES:
Daily Activities
Interactions with off going and oncoming Operations and Maintenance crews to discuss issues regarding: safety, environmental compliance, HR, quality and productivity.

Update the Plant Manager with differences between actual performance and Plan/Budget.

Meet with the Maintenance Manager to separate and set priority of performance gaps.

Meet with Area Superintendents in support of any personnel, safety, environmental, housekeeping, quality, equipment or production concerns for the day.

Review current production performance and provide leadership to the Area Superintendents and Shift Supervisors.

Analyze and review current financial performance and identify areas for savings.

Identify opportunities for continuous improvement and work inter-departmentally to plan, execute and assess new ideas.

Lead and/or facilitate root cause failure analysis with team and help implement long term solutions. Extend these learnings to potential problems.

Evaluate personnel training for growth and plan, execute and assess activities to achieve maximum performance and morale in department.

Attend shutdown meetings to ensure PMs and PdMs are executed safely and effectively.

Work with the Plant Safety and Environmental Manager to ensure compliance with all safety and environmental standards from chip unloading through the raw board stackers.

Interact with internal and external customers as needed to address their issues and concerns.

Review the changes needed to ensure clear and precise information is passed down to the entire department.

Track current raw materials to ensure proper planning is in place to support the needs of the company.

Contact vendors and contractors as needed to ensure support is available for routine needs to keep the department efficient.

Monitor reports to ensure steps are in place to achieve plant goals.

Participate in "call-in" schedule for after-hours support.

Perform other related duties as required.
Shutdown Activities
Ensure that we are providing a safe, healthy and organized work environment.

Ensure that we have systems in place to ensure proper ZES.

Monitor the shutdown procedures to ensure proper safety steps are taken.

Evaluate progress of the shutdown versus the timeline and guide Area Superintendents and Supervisors to steps to achieve shutdown goals.

Review updates with the Maintenance team to ensure all areas have the resources needed to achieve shutdown goals.

Follow up behind contractors to ensure maximum value is being received during the shutdown.

Monitor equipment start up times and ensure manning is being shifted as needed to achieve shutdown goals.

Update the Plant Manager on progress during shutdown with a focus on issues that may delay startup.

Monitor equipment as we come into production and monitor the product once it is being produced to ensure quality meets specifications.
Monthly Activities
Review and analyze month end production output in quality holds, reject rate, Net cubic meters and machine uptime.

Review and analyze cost for the month to minimize waste and to evaluate ways to lower cost per M3.

Review raw material consumption for planning purposes with contractual obligations with vendors so ensure Operations Manager is informed of higher or lower demands.

Review reports of individual team performance to capture valuable information on progress and share finding with other teams for growth.

Generate and relay reports down to individual teams to inform depart of where we are on our plant objectives.

Create and communicate plan for department to achieve plant objectives in regard to year to date reports.

Review equipment issues with Maintenance Manager to determine future cost and projects that will be needed for continued reliable production.
Yearly Activities
Although this is ongoing, ensure all crews attend required safety training. Ensure all incident reports are completed accurately, on time and corrective actions are implemented.

Review equipment needs for the upcoming year and obtain budgetary numbers for capital investment for continuous improvement.

Request and review competitive quotes with vendors and contractors to ensure we are minimizing cost and maximizing efficiency.

Review year end data to evaluate against previous years to compile reports to pass down to the department.

Use data to formulate plan for departmental goals and objectives for the year to ensure continuous improvement.

Participate in the Performance Evaluation Process by analytically comparing actual subordinate performance compared to goals.
QUALIFICATIONS:
Bachelor's degree or equivalent experience

Requires 7 or more years' experience in a leadership role in composite panel production.
COMPETENCIES:
Core competencies include strong communication and interpersonal skills, listening skills, data analysis and interpretation

Ability to plan, schedule, and clearly communicate thoughts and work instructions

Ability to set priorities based on company goals and manage multiple ongoing tasks on a daily basis.
Mohawk Industries is a leading global flooring manufacturer that creates products to enhance residential and commercial spaces around the world. Mohawk's vertically integrated manufacturing and distribution processes provide competitive advantages in the production of carpet, rugs, ceramic tile, laminate, wood, stone and vinyl flooring. Our industry-leading innovation has yielded products and technologies that differentiate our brands in the marketplace and satisfy all remodeling and new construction requirements. Our brands are among the most recognized in the industry and include American Olean, Daltile, Durkan, IVC, Karastan, Marazzi, Mohawk, Mohawk Home, Pergo, and Quick-Step. During the past decade, Mohawk has transformed its business from an American carpet manufacturer into the world's largest flooring company with operations in Australia, Brazil, Canada, Europe, India, Malaysia, Mexico, New Zealand, Russia and the United States.
Mohawk Industries, Inc. is an Equal Opportunity Employer including disability/veteran committed to an inclusive workplace and a proud Drugs Don't Work participant.
#LI-NT1

Nearest Major Market: Greensboro
Apply now »