Send me alerts every days
Sr Manager Electrical Engineering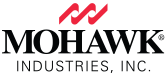 Are you looking for more?

At Mohawk Industries, we're committed to more – more customer solutions, more process improvements, more sustainable manufacturing and more opportunities for our team.

As a Fortune 500, global flooring leader with some of the best-known brands in the industry, Mohawk is a great place to start or develop your career with an emphasis on more of what's important to you. Whether you want to lead more, innovate more, learn more or create more, you can find your more with Mohawk.
Primary Objective: In broad terms, briefly state the major purpose of primary objective of this position.
• Responsible for planning, developing, directing, and overseeing practices, policies, programs, procedures, employee activities, contractors, projects concerning product development or OEE development
Major Function and Scope: Using brief narrative statements, describe each major function of responsibility explaining the scope of the function as appropriate.
• Responsible to the Director of Engineering for the planning, developing, directing and overseeing of practices, policies, programs, procedures, and employee activities for mechanical and electrical.
• Design, test and maintain production processes, machinery, and/or equipment.
• Design and provide layout of facilities, equipment, reliability improvements, and cost engineering projects from a mechanical, electrical and instrumentation / controls perspective.
• Manage Engineering Projects and other related activities for Logistics division, as required.
• Directly supervise Regional Engineers, both Mechanical and Electrical in formulating plans, designs, cost estimates, and specifications for the mechanical engineering requirements for all divisional capital projects.
• Review engineering designs in light of the organization's strategic goals and return on investment.
• Conduct Strategic investigations and studies (What ifs) for Senior Management.
• Evaluate efficiency of Engineering/Maintenance procedures and determine root cause of problems utilizing Reliability Centered Maintenance (RCM) and SixSigma techniques.
• Confer with manufacturing and research development departments to ensure product design, development, and modifications are in conformance with organization's goals and objectives.
• Establish cost containment controls to assure compliance with capital budgets and supply monthly spending forecast for Senior Management.
• Reviews, approves, and coordinates product and process changes to maintain or improve cost/benefit ratio.
• Assess working conditions to assure compliance with all Mohawk regulations and safety standards.
• Work closely with Local, State and Federal Agencies regarding Facility and Project needs to assure compliance to standards and ordinances.
• Work in conjunction with other departmental managers to supply proper resources, as required, to successfully complete projects on time and budget.
• Interact with all levels of Management (from floor level to top Senior Management).
Type of Experience and Knowledge:
Knowledge, Experience, Competencies and Supervision: Describe the education, knowledge required, years of experience, specific skills and abilities required to do the job on a fully competent basis.
• Bachelor's degree in Engineering. Master's Degree preferred. Six Sigma certification preferably
• Minimum of eight or more years' prior work experience as Industrial Engineering Manager working on complex engineering projects. Demonstrated lead project experience in projects with significant complexity and financial impact at a regional level
Competencies: Describe the specific skills required for this position in terms of technical, managerial, interpersonal skills and unique abilities.
• Excellent communication skills, oral, written, presentation and interpersonal.
• Self-starter, technical aptitude, strong mathematical, analytical and problem-solving skills.
• Ability to travel to local and regional operations.
• Ability to train, develop and nature junior level engineering staff members. Design, develop and maintain Industrial Engineering databases of high complexity at a region level. Advance knowledge of system software, PC proficiency- Access, Excel, Word and MS Project and other databases.
Associates Supervised: Indicate the numbers of associates that report to this position (only complete for exempt supervisory/managerial positions).
Approx direct 2-5 reports, Approx 50 -100 indirect reports.
Other- -Pertinent Job Information: (Such as: American with Disabilities Act- ADA requirements for certain hourly positions).
Disclaimer: The information on this description was prepared by Compensation and department management and is designed to indicate the general nature and level of the work performed by employees within this classification. It is not designed to contain or be interpreted as a comprehensive inventory of all duties, responsibilities, and qualifications required of employees assigned to this job.
Mohawk Industries is a leading global flooring manufacturer that creates products to enhance residential and commercial spaces around the world. Mohawk's vertically integrated manufacturing and distribution processes provide competitive advantages in the production of carpet, rugs, ceramic tile, laminate, wood, stone and vinyl flooring. Our industry-leading innovation has yielded products and technologies that differentiate our brands in the marketplace and satisfy all remodeling and new construction requirements. Our brands are among the most recognized in the industry and include American Olean, Daltile, Durkan, IVC, Karastan, Marazzi, Mohawk, Mohawk Home, Pergo, and Quick-Step. During the past decade, Mohawk has transformed its business from an American carpet manufacturer into the world's largest flooring company with operations in Australia, Brazil, Canada, Europe, India, Malaysia, Mexico, New Zealand, Russia and the United States.
Mohawk Industries, Inc. is an Equal Opportunity Employer including disability/veteran committed to an inclusive workplace and a proud Drugs Don't Work participant.

Nearest Major Market: Dalton