Dalton, Georgia, United States, 30721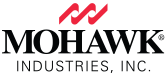 Are you looking for more?
 
At Mohawk Industries, we're committed to more – more customer solutions, more process improvements, more sustainable manufacturing and more opportunities for our team.

As a Fortune 500, global flooring leader with some of the best-known brands in the industry, Mohawk is a great place to start or develop your career with an emphasis on more of what's important to you. Whether you want to lead more, innovate more, learn more or create more, you can find your more with Mohawk.
GENERAL STATEMENT OF DUTIES:
Prepare and hang cones of yarn on Creels to feed and run the Tufting Machine, which produces carpet.
ESSENTIAL DUTIES AND RESPONSIBILITIES:
Maintain the yarn supply fed to the tufting machine which includes unpacking yarn, loading it into the creel, splicing the ends together, removing empty cones and placing cone caps on the hung yarn. Must feed correct yarn into the tufting machine by making sure the correct lot numbers are used. Must place yarn into buggies (carts), pushing it to the creel area and hanging the yarn on creel racks. Expected to blow back lines of yarn to the operator when needed. Must learn how to run the machine to give breaks to the tufting machine operator. Must help change backing on the machines as needed. Must be able to climb up to 4 flights of stairs depending on creels. Must follow all safety rules and procedures. Expected to maintain all housekeeping items and follow all housekeeping procedures associated with the position. Must follow instructions and direction from supervisor, lead, and other functions related to safety, quality, and production requirements. Flexibility required to work Overtime hours when necessary in response to business needs.
QUALIFICATION REQUIREMENTS:
Education, Experience, Training, and Certifications / Licenses:
High school diploma or GED preferred. Basic English grammar, reading, and math skills.
Must be able to pass a color-blind test and see variations on color Hue test.
Knowledge, Skills, and Abilities:
Interpersonal skills, manual dexterity, mechanical skills, math skills, and judgement skills.  Pays attention to details.  Ability to apply common sense understanding to carry out detailed written or oral instructions. Ability to deal with problems involving variables in standardized situations.
Carpet mechanical skills preferred. 
PHYSICAL DEMANDS:
Frequently required to stoop, kneel, stand, walk, crouch, reach, handle, climb and balance. Able to climb up to 4 flights of stairs and lift up to 25 pounds of weight. Must be able to work 8 hour shifts, either day or night, weekdays or weekends as scheduled.
WORK ENVIRONMENT:
Work in a normal industrial environment with inherent background noise, dirt, high humidity, and temperature variations. While performing the duties of this job the employee is regularly exposed to moving mechanical parts and in precarious places.
QUALITY AND SAFETY RESPONSIBILITY:
This job has the responsibility and authority to report to management any quality and safety problems, and potential problems, that are encountered while performing the job. In addition, this job has the responsibility of the quality and safety of his/her own output.
Mohawk Industries is a leading global flooring manufacturer that creates products to enhance residential and commercial spaces around the world. Mohawk's vertically integrated manufacturing and distribution processes provide competitive advantages in the production of carpet, rugs, ceramic tile, laminate, wood, stone and vinyl flooring. Our industry-leading innovation has yielded products and technologies that differentiate our brands in the marketplace and satisfy all remodeling and new construction requirements. Our brands are among the most recognized in the industry and include American Olean, Daltile, Durkan, IVC, Karastan, Marazzi, Mohawk, Mohawk Home, Pergo, and Quick-Step. During the past decade, Mohawk has transformed its business from an American carpet manufacturer into the world's largest flooring company with operations in Australia, Brazil, Canada, Europe, India, Malaysia, Mexico, New Zealand, Russia and the United States.
Mohawk Industries, Inc. is an Equal Opportunity Employer including disability/veteran committed to an inclusive workplace and a proud Drugs Don't Work participant.
Apply now »