Supervisor Material Distribution II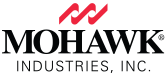 Are you looking for more?
 
At Mohawk Industries, we're committed to more – more customer solutions, more process improvements, more sustainable manufacturing and more opportunities for our team.

As a Fortune 500, global flooring leader with some of the best-known brands in the industry, Mohawk is a great place to start or develop your career with an emphasis on more of what's important to you. Whether you want to lead more, innovate more, learn more or create more, you can find your more with Mohawk.
DESCRIPTION:
Plans, organizes, supervises, monitors and improves the day-to-day activities of assigned department. Coordinates resources to ensure smooth and efficient operations while promoting a team environment. This job is responsible for continuously improving all distribution methods while adhering to all safety procedures. Responsible for training and development of hourly employees, estimating personnel needs, assigning tasks, ensuring the accuracy and timeliness of work, and interpreting and ensuring consistent application of organizational polices. Performs with limited latitude for independent action within the framework of the job's primary duties and responsibilities. This will be 3rd shift.
RESPONSIBILITIES:
· Supervises the department distribution functions, which includes reviewing orders and/or schedules to ensure that activities within the department are completed according to established schedules. Determines work priorities and work assignments required to meet the established schedule, coordinating proper staffing and equipment needs in order to accomplish daily operational objectives in a cost effective and efficient manner.
· Maintains necessary inventory of materials and supplies in the work area to satisfy daily operational demands. Facilitates the safety and operation of departmental equipment through verifying inspections, completing work orders, and scheduling maintenance as necessary.
· Directs movement of materials from shipment areas to storage and work areas. Responsible for establishing and implementing procedures to accurately track material flow through assigned areas. Ensures proper inventory procedures are followed to maintain the condition of materials in the storage area. Oversees cycle counts while working with other departments as necessary to correct any inventory errors.
· Provides consistent and constructive feedback to employees; trains, develops or identifies employee's training and resource needs, establishes priorities, monitors the quality and quantity of work performed by the department and the individuals within the department. This includes ensuring quality requirements and procedures for the department and plant are communicated, understood and practiced.
· Provides a safe work environment that meets the guidelines of the Company safety program while achieving the departmental safety goals.
· Perform other duties as required.
QUALIFICATIONS: 
· Typically 4+ years of job specific experience within the functional area. Experience must include a minimum of 3 years in a lead or senior capacity.
· Experience supervising a Warehouse or Inventory Management experience.
· Proficient using Excel/Microsoft Office/Power BI
· Proficient using all assigned department machinery and other related equipment and the knowledge and skills required to perform troubleshooting, preventative maintenance and other basic mechanical and operating problems.
· Knowledge of Mohawk's organizational and functional operating structure, products, administrative procedures and policies.
· Basic knowledge and understanding of HR policies, practices and procedures as it relates to employee relations, hiring, terminations, benefits and compensations plans and administration guidelines.
COMPETENCIES:
Ability to add, subtract, multiply and divide all units of measure, using whole numbers, common fractions and decimals. The ability to calculate figures and amounts such as proportions and percentages.
· Excellent oral, written and interpersonal communication skills in order to effectively interact with Senior Management and internal customers; ability to communicate with others in an antagonistic situation using appropriate interpersonal styles and methods to reduce tension or conflict and maintain professionalism in accordance with corporate standards.
· Ability and willingness to challenge established practices and draw relevant conclusions; ability to persuade, market and sell new ideas; ability to work in a high-pressure environment and exercise good judgment to resolve problems in the absence of formalized guidelines and procedures.
Excellent human resource management skills to effectively lead and direct a diverse work group; to achieve results through team efforts, and the desire and ability to motivate, persuade and direct the activities of others.
Other Pertinent Job Information:

This will be 3rd shift. This is a new position will be based out of GHB (Calhoun) and manage Savannah by traveling there frequently and managing through other methods such as daily/weekly calls. Savannah facility will need a resource dedicated to help manage the operations.Must be able to walk long distances and stand for long periods of time. Bending, crouching and stooping may be required. Must also be able to work in non-climate controlled facilities. Work environment is a noisy, high traffic manufacturing production floor. May be required to work a flexible schedule to include evening and night shifts, weekends and holidays. Must be able to climb/stand on machinery to assist with minor repairs.
Mohawk Industries is a leading global flooring manufacturer that creates products to enhance residential and commercial spaces around the world. Mohawk's vertically integrated manufacturing and distribution processes provide competitive advantages in the production of carpet, rugs, ceramic tile, laminate, wood, stone and vinyl flooring. Our industry-leading innovation has yielded products and technologies that differentiate our brands in the marketplace and satisfy all remodeling and new construction requirements. Our brands are among the most recognized in the industry and include American Olean, Daltile, Durkan, IVC, Karastan, Marazzi, Mohawk, Mohawk Home, Pergo, and Quick-Step. During the past decade, Mohawk has transformed its business from an American carpet manufacturer into the world's largest flooring company with operations in Australia, Brazil, Canada, Europe, India, Malaysia, Mexico, New Zealand, Russia and the United States.
Mohawk Industries, Inc. is an Equal Opportunity Employer including disability/veteran committed to an inclusive workplace and a proud Drugs Don't Work participant.

Nearest Major Market: Calhoun