Human Resources Generalist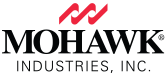 Are you looking for more?
 
At Mohawk Industries, we're committed to more – more customer solutions, more process improvements, more sustainable manufacturing and more opportunities for our team.

As a Fortune 500, global flooring leader with some of the best-known brands in the industry, Mohawk is a great place to start or develop your career with an emphasis on more of what's important to you. Whether you want to lead more, innovate more, learn more or create more, you can find your more with Mohawk.
Summary:
Operates with substantial latitude for independent judgment and decision-making. Primary duties involve addressing a wide variety of Human Resources issues requiring considerable analytical skills to gather information, assess potential risk, recommends appropriate solutions or advice management accordingly. Possess and applies a broad knowledge of principles, practices and procedures of Human Resources to the completion of difficult assignments.
Experienced level exempt HR position. Scope would include multiple large plants/facilities or functions. May also include regional responsibility.
As a senior business partner/advisor, under the direction of the HR Director/Manager, provides HR services and support to the business unit; confers with department management to identify and address HR related needs; provides assistance to employees and supervisors in solving day-to-day work related issues.

Ensures legal compliance by monitoring, communicating and interpreting applicable human resources federal, state and company requirements, laws and regulations (such as FLMA, EEO, ADA, OSHA, etc.) gathers information for investigations/reviews; may represent the organization at hearings and/or prepare management/employee data and statistical reports as requested.

Maintains a broad understanding of and the ability to independently perform cross –functional processes to provide support for and ongoing maintenance of various human resources functions, this includes but is not limited to:

Develops knowledge of the assigned business units to effectively target recruitment efforts in a cost-effective and efficient manner. Leverages various resources (internet, printed media, professional associations, personnel and recruiting firms, etc.) to source qualified and diverse candidate pools. Recruits, interviews, screen and selects qualified and "best match' candidates; assists managers throughout the recruiting and hiring processes, ensures all required documents, files and reports are prepared reviewed, approved and process in a timely manner.

Assists with the administration of the company's diverse compensation programs that includes both exempt and non-exempt employees; ensures adherence to policies, procedures and payroll processing timelines. Reviews and processes (or refers for processing) approved personnel actions, works with payroll and the compensation department to resolve more complex or non-compliant requests and/or discrepancies; assist with the timely, accurate and confidential preparation and distribution of material and other communications to support multiple compensation processes such as merit, bonus, GWI, JAQ, incentives, etc.

Works with the benefits department to provide and communicate services to employees; assists with answering questions, resolving claims and eligibility issues; explains benefit programs to employees and management via new hire orientation and training sessions; assists with the coordination and facilitation of annual program activities and events such as open enrollment, health fairs, review and distribution of related communications and benefit statements, wellness programs, etc.

Provides employee relations support such as conflict resolution, assisting and advising management on disciplinary action and performance improvement counseling; keeps HR management informed, seeking direction and advice on more complex and controversial issues; conducts exit interviews on behalf o

management, reviews performance plans, evaluations and development plans ensuring consistent and equitable treatment of employees, keeps HR management informed of discrepancies and potential employee dissent

Works with HR functional specialists to address and resolve more complex issues; collects, reviews and prepares information for statistical and regulatory reporting, surveys, employee communications, process improvement, payroll processing, etc.; may be tasked with the lead role, assist or facilitate the implementation of small-scale HR projects, annual events and programs; may act in a senior role for the HR department, may orient, train, assign and check the work of lower level employees. In situations where the scope of the HR functions do not warrant and support a management level, this position can directly supervise up to 2 employees.
Type of Experience and Knowledge:
Bachelor's degree in Human Resources or a related field and four years of job specific experience or 8 years of progressively more responsible HR experience in four or more functional areas of HR. Experience must include a minimum of 6 years senior or professional HR experience. Supervisory/lead responsibilities a plus.

HR Certification a plus

Broad knowledge of the laws, regulations, policies, procedures and practical application governing the functions of Human Resources.

In-depth knowledge of the company's policies, organization and job structure, recruitment processes and regulatory reporting requirements required

Intermediate proficiency level using a PC and related programs such as, Microsoft Word, Excel & PowerPoint, Lotus Notes and Internet.

Strong math and analytical skills to perform math calculations, interpret, adapt, known methods, system procedures or operating concepts to new situations

Excellent presentation, verbal, written, and interpersonal communications skills to effectively interact with Mohawk's management, internal and external business contacts

Ability to communicate with others in an antagonistic situation using appropriate interpersonal styles and methods to reduce tension or conflict and maintain professionalism in accordance with corporate standards

Ability to persuade, market and sell new ideas and the ability to work effectively in a diverse work group

Ability to work independently, set priorities, handle multiple tasks with concentration speed and accuracy to meet deadlines

Ability to exercise good judgment, problem solving ability and resourcefulness in the absence of formalized guidelines and procedures and the ability to identify, analyze and resolve business issues through solution-oriented projects
Mohawk Industries is a leading global flooring manufacturer that creates products to enhance residential and commercial spaces around the world. Mohawk's vertically integrated manufacturing and distribution processes provide competitive advantages in the production of carpet, rugs, ceramic tile, laminate, wood, stone and vinyl flooring. Our industry-leading innovation has yielded products and technologies that differentiate our brands in the marketplace and satisfy all remodeling and new construction requirements. Our brands are among the most recognized in the industry and include American Olean, Daltile, Durkan, IVC, Karastan, Marazzi, Mohawk, Mohawk Home, Pergo, and Quick-Step. During the past decade, Mohawk has transformed its business from an American carpet manufacturer into the world's largest flooring company with operations in Australia, Brazil, Canada, Europe, India, Malaysia, Mexico, New Zealand, Russia and the United States.
Mohawk Industries, Inc. is an Equal Opportunity Employer including disability/veteran committed to an inclusive workplace and a proud Drugs Don't Work participant.

Nearest Major Market: Greensboro