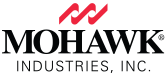 Are you looking for more?
 
At Mohawk Industries, we're committed to more – more customer solutions, more process improvements, more sustainable manufacturing and more opportunities for our team.

As a Fortune 500, global flooring leader with some of the best-known brands in the industry, Mohawk is a great place to start or develop your career with an emphasis on more of what's important to you. Whether you want to lead more, innovate more, learn more or create more, you can find your more with Mohawk.
What we need:
Mohawk is looking for someonw who can develop, implement, and oversee field services in each area defined by manager that leads to improved quality in product and installation.  The position is responsible for helping install, resolves and prevent                    issues, and educate. Works with sales management to plan, develop and control budget and ensure the cost-effective delivery of quality field services that enhance internal culture and external customer perception.  Field support will cover the Hard                Surface products, e.g. wood, laminate, resilient, ceramic, etc.
What you'll do:
Partner with claims, customer service, sales, manufacturing, and end-user to resolve issues.

Develop marketing materials to support field services (i.e. installation guidelines, warranties, etc.)

Assist and often perform field correctional services such as inspection, culling, color-blending, etc.

Make mass presentations to customers and sales staff regarding installation, maintenance and other issues.

Conduct trials and issue recommendations to product development and manufacturing regarding new products, as-needed.

Supervise and provide on-site installation expertise for large and/or difficult jobs.

Develop marketing materials to support field services – installation guidelines, warranties, etc.

Develop process improvement initiatives based on key drivers of satisfaction.

Conduct job start up as requested by sales.

Perform Maintenance classes for product lines

Part of the "First-Plank" service offered by Mohawk

Work with designers, builders, and others to review plan details to help prevent potential problems on jobs before they occur.

Performs other duties as required
What you have:
Bachelor's degree in a related discipline or an equivalent combination of education, training and experience that provides the required skills and knowledge to perform the essential function of the job and 6+years of progressively responsible job specific experience that includes: installation of hard surface flooring.

Knowledge of hard surface inspections and installation of wood, laminate, and/or resilient products

5+ years in a sales environment, working directly in support of a diverse sales force or sales service role

Minimum of 3 years supervisor/leadership experience role in an environment of comparable size and diversity.

Proficient using a PC and other department specific databases and/or systems

Knowledge of Mohawk's organizational and functional operating structure, products, administrative procedures and policies.

Basic knowledge and understanding of HR policies, practices and procedures as it relates to employee relations, hiring, terminations, benefit and compensation plans and administrative guidelines.

Knowledge of budgeting and expense control to plan, implement and control expenditure while maintaining and improving quality standards
What you're good at:
Excellent verbal, written and interpersonal communication, negotiation and presentation skills to effectively interact with senior management and internal & external customers

Ability and willingness to challenge established practices and draw relevant conclusions; ability to persuade, market and sell new ideas; ability to work in a high-pressure environment and exercise good judgment to resolve problems in the absence of formalized guidelines and procedures.

Ability to solve practical problems and deals with a variety of concrete variables in situations where only limited standardization exists.

Demonstrated people skills to effectively lead and direct a diverse work group to achieve results individually and through team efforts. Desire and ability to motivate, persuade and direct the activities of others.

Ability to communicate with others in an antagonistic situation using appropriate interpersonal styles and methods to reduce tension or conflict and maintain professionalism in accordance with corporate standards. 

Talking and interacting with field installers groups, knowing Spanish (optional)
What else?
Must be able to walk long distances, climb on machinery, and stand for long periods of time, Bending crouching and stooping may be required.

May be required to work a flexible schedule to include evening and night shifts, weekends and holidays.
Mohawk Industries is a leading global flooring manufacturer that creates products to enhance residential and commercial spaces around the world. Mohawk's vertically integrated manufacturing and distribution processes provide competitive advantages in the production of carpet, rugs, ceramic tile, laminate, wood, stone and vinyl flooring. Our industry-leading innovation has yielded products and technologies that differentiate our brands in the marketplace and satisfy all remodeling and new construction requirements. Our brands are among the most recognized in the industry and include American Olean, Daltile, Durkan, IVC, Karastan, Marazzi, Mohawk, Mohawk Home, Pergo, and Quick-Step. During the past decade, Mohawk has transformed its business from an American carpet manufacturer into the world's largest flooring company with operations in Australia, Brazil, Canada, Europe, India, Malaysia, Mexico, New Zealand, Russia and the United States.
Mohawk Industries, Inc. is an Equal Opportunity Employer including disability/veteran committed to an inclusive workplace and a proud Drugs Don't Work participant.

Nearest Major Market: Chicago
Apply now »